Could your man be suffering postnatal depression?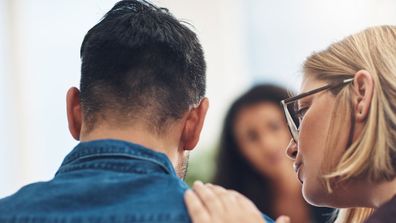 Postnatal depression in mothers is often talked in the media and rightly so – according to BeyondBlue, approximately 16 per cent of new mothers (around one in seven) develop depression after the birth of their babies.
But perhaps what surprising is that new dads like Mark are also at risk.
While BeyondBlue says five per cent of fathers develop postnatal depression in the year after becoming a dad, recent research from Sweden found a whopping 27 per cent of the 447 new fathers studies had symptoms above mild levels of depression. The one thing more concerning? Fewer than one in five of them sought help.
Read more on honey.nine.com.au